Historical Playback allows you to view in detail an animated history of your device. It's like a DVR for your GPS Tracker! History is retained for 90 days, upon request data can be stored for 12 month - just let us know.
Our historical playback is so accurate, because at a minimum we are collecting data every 10 seconds when your vehicle is moving. this allows you to see exact vehicle/device location, speed, etc.
To get started from the control panel select > Historical Playback.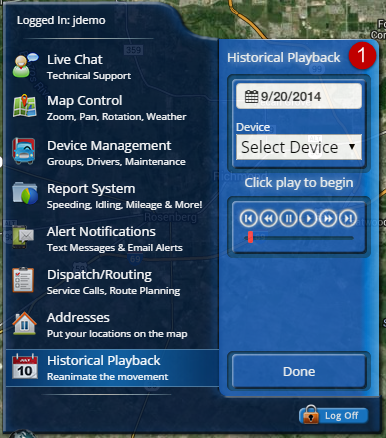 Select The Day You Would Like to Review Device History.
Select The Device from the drop down menu.
Press The Play Button: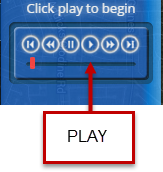 View our Historical Playback Video Below:
We are here to assist, if you need help, please e-mail:support@liveviewgps.com.