Device Management. From within this section you can view a single or all devices, view devices that you have previously grouped together, as well as instantly see the status for all vehicles on screen, i.e. Stopped Vehicles, Moving Vehicles, Idling Vehicles, etc. You can also qucikly edit device information. Furthermore, you can add drivers. From the device editor panel here you can also access our vehicle/device maintenance alerts.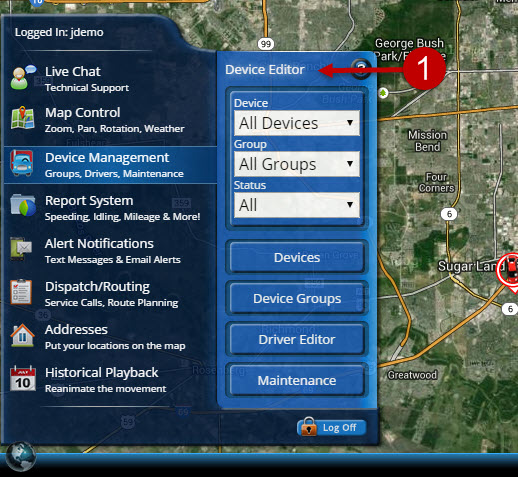 #2 - DEVICE MANAGEMENT: VIEW DEVICES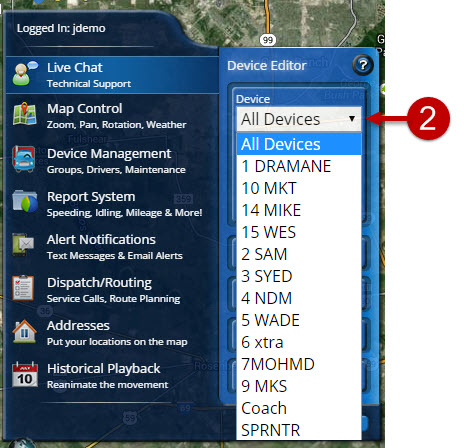 #3 - VIEW DEVICE BY GROUPS
You can set up groups of vehicles and devices within your account to easily manage a large number of devices. Once the groups have been set, you can view all groups (all devices), or just selected groups.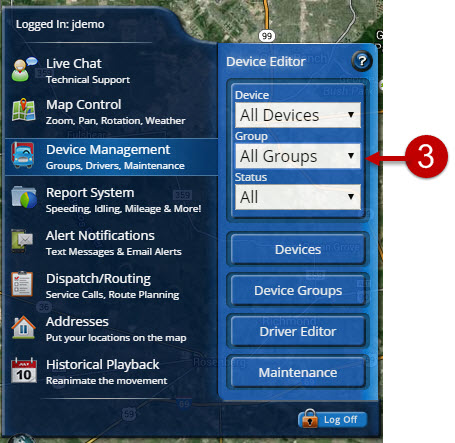 #4 - DEVICE STATUS. Check or Uncheck this box to toggle between Satellite and Map Views.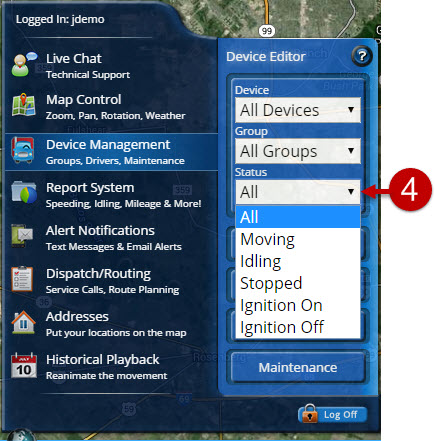 We are here to assist, if you need help, please e-mail: support@liveviewgps.com.