You can set up an infinite number of Groups and Sub-Groups to easily categorize and view those specific devices from the .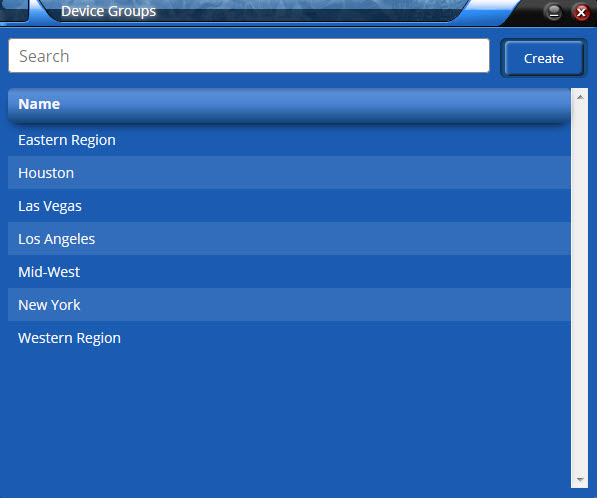 Groups can be viewed on the Live Trac map by going to: Device Management > Group > Select Your Group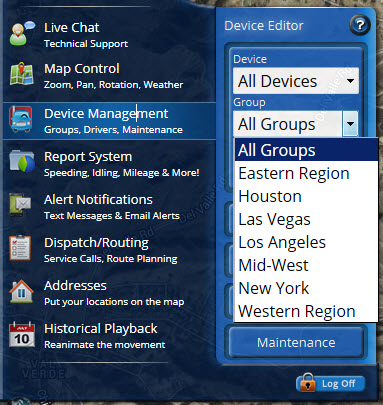 Setting Up A Group Is Easy. From the Device Group Window Select the CREATE button.
1. Name Your Group
2. Select Device(s) to Add To Your Group
3. Press The Add Device Button Once You Have Selected All Devices
4. Be Sure To Press SAVE button to save your newly created group.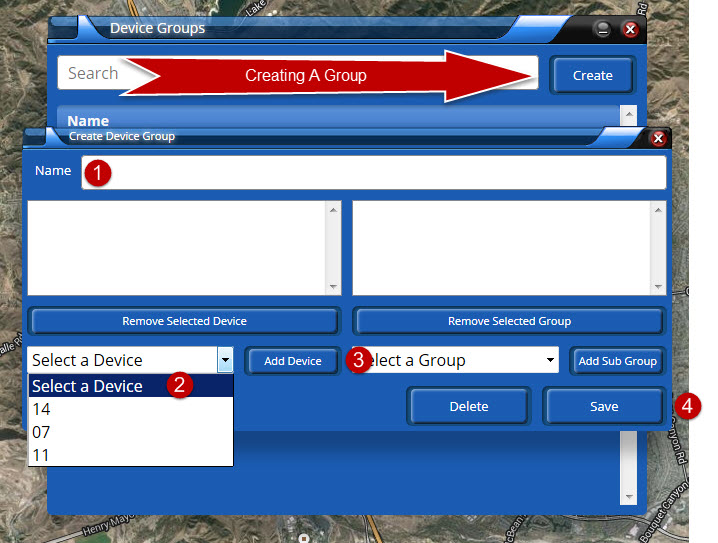 To Remove Device(s) From A Group:
1. Select The Group Where The Device Lives.


2. Choose Device To Remove
3. Press Remove Selected Device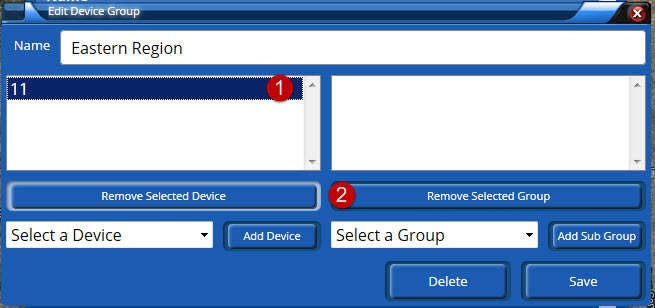 You can also create sub-groups, or groups within groups. If you need help setting up groups, please contact us.
We are here to assist, if you need help, please e-mail: support@liveviewgps.com.