How To Add Drivers To The Live Trac System.
Select Device Management > Driver Editor from the Control Panel: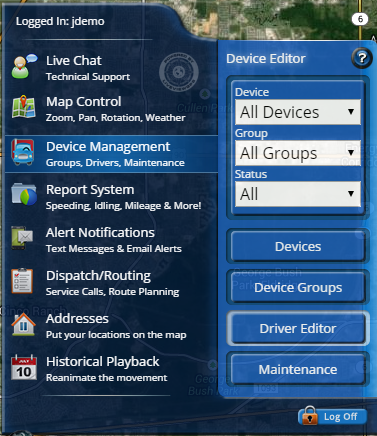 Driver Window Opens To Reveal All Drivers. To Create A New Driver Select > Create Button: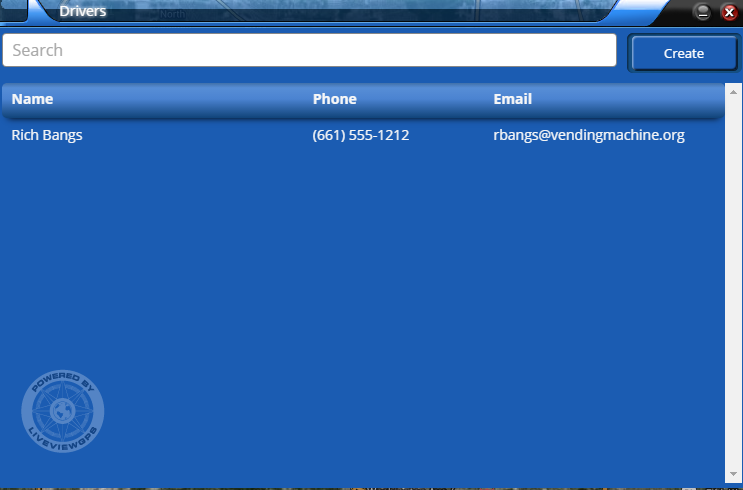 From Edit Driver Window:
1. Type Driver Name:
2. Select A Device Associated With A Driver
3. Enter Driver Phone Number
4. Enter Driver Email
5. Select > Save Button to save driver info.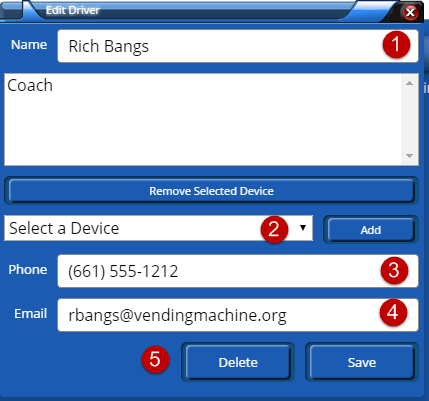 We are here to assist, if you need help, please e-mail: support@liveviewgps.com.