Applicable To All Devices.
Set a Route Alert:
Before you can set a route alert, you must have set and saved routes in the system.
1. Proceed to the control Panel and Select From Dispatch/Routing.
2. Click Routing.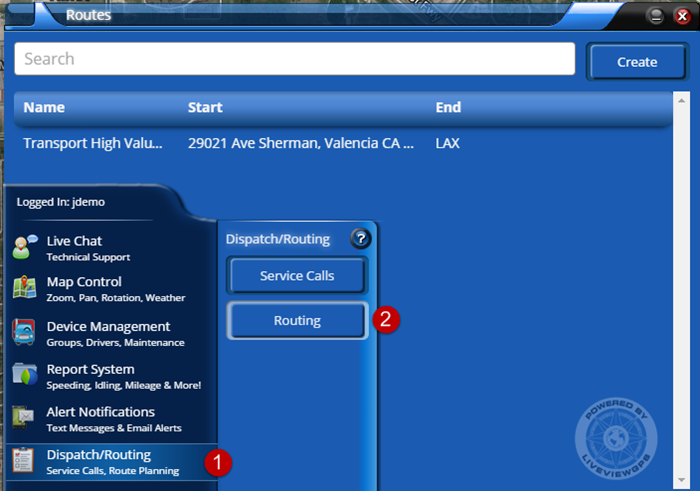 3. In Create Route Window - Enter Name Of Route.
4. The Start Address.
5. The End Address.
6. You can select the color of the route.
7. Click Draw Route Button, Once they route has been drawn save your route.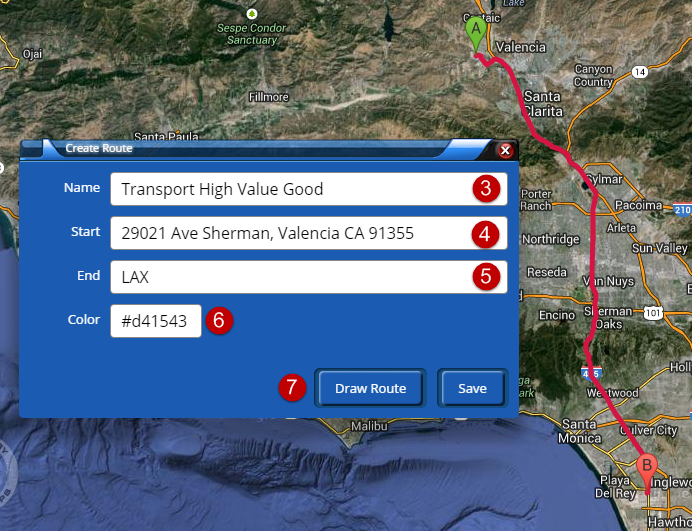 Now We Go Back to the Alert Editor To Enable The Route Alert.
1. Select Route from the Alert Type Window.
2. Name the Route Alert.
3. Select Device or Device(s).
4. Select Group If Applicable.
5. Add Recipient or create Contacts for This Alert.
6. Start Time For Route Alert To Be Active.
7. End Time For Route Alert To Be Active.
8. Select Route From Drop Down, If no route present you must create one
.
9. Deviation - Select distance deviation from Route before triggering the alert.
10. Alert Trigger, On Enter, Exit or Both.
11. Save The Alert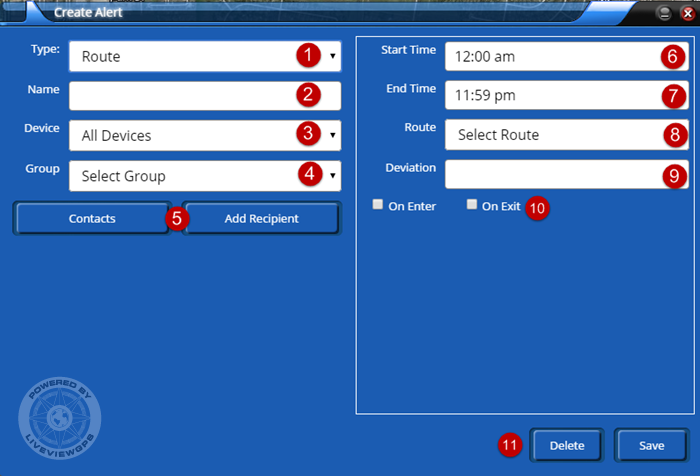 If you if you need further assistance, please e-mail: support@liveviewgps.com.