Address markers are useful to quickly find locations you specify on a map. Adding locations is simple. If you have a large number of locations for which you would like to add to the map system, please contact us, as we can load the locations for you.
To add a location, select > Addresses from the Control Panel.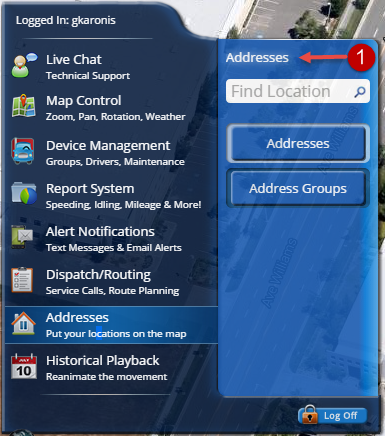 Click the > Addresses button to open your list of saved addresses.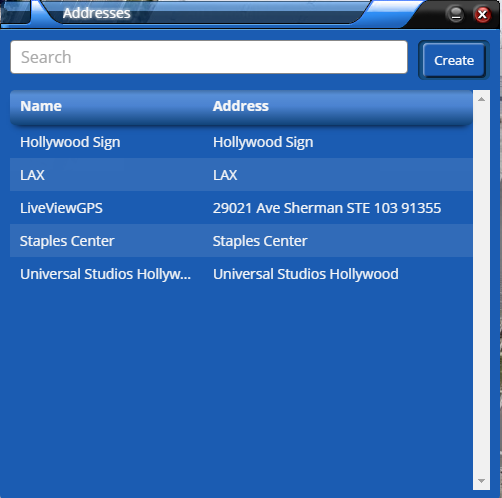 Click on any saved address to edit and update information. To create a new address marker, click the create button.
Address Markers can be created either,
Via the on screen icon by dragging and dropping to the area of the map you would like to mark,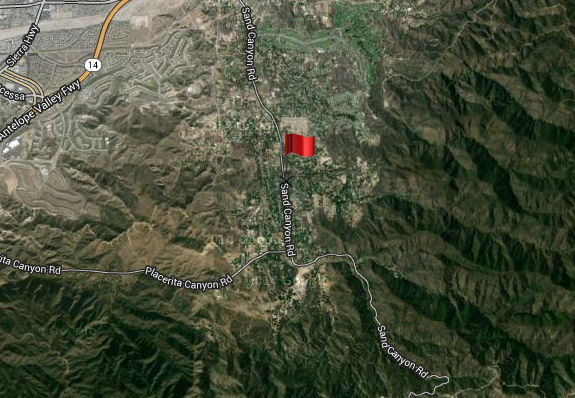 1, Than clicking > Find Address.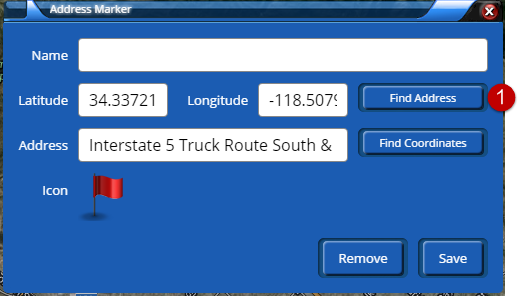 The address will appear in the address box, and you can now name and save your address marker.
The second way to add an address marker, is by simply Naming a Location, and entering a Street address, or Landmark name, into the Address field of the box, and clicking > Find Coordinates.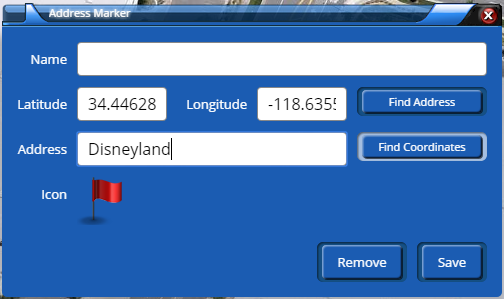 The coordinates will update in the Latitude/Longitude box. Name your Address Marker Location. Save your entry.
You can now view your locations via the main Addresses window, or from the Control Panel > Map Control > and check the Addresses checkbox.
We are here to assist, if you need help, please e-mail: support@liveviewgps.com.