Devices wired with ignition sense can be configured to alert on ignition on, off or both, during specified hours.
Set an Ignition Alert:
1. Select Ignition from the Type drop down box.
2. Type a Name for This Alert. i.e. Vehicle 155 Ignition Alert.
3. Select A Single Device or All Devices.
4. If you would like the alert to apply to a specific group, select the group here.
5. Add A Recipient, click add recipient button, select recipient from list. If no recipient, you can add one via contacts button.
6. Start Time and End Time you would like alert to be active. The default is 24/7.
7. Check box to alert on Ignition On and/or Ignition Off.
8. Save Your Alert.
9. Alerts can be deleted at any time, go to Alerts Window, select alert - click Delete button.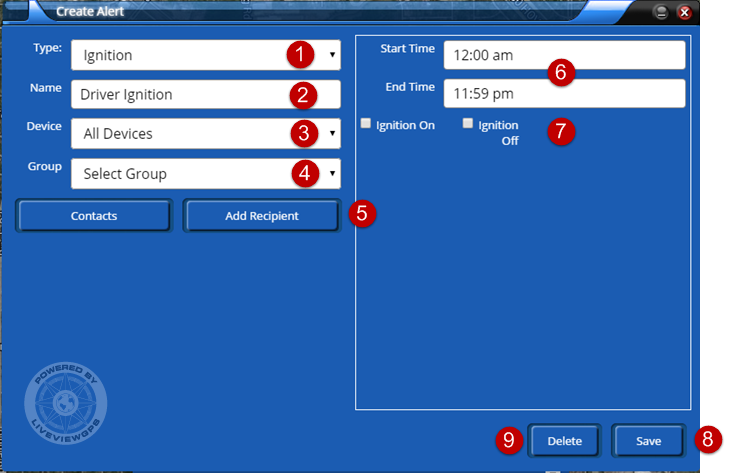 If you if you need further assistance, please e-mail: support@liveviewgps.com.