Applicable To All Devices.
Set a Radius Geofence:
1. Select Radius fence from the Type drop down box.
2. Name The Alert.
3. Select A Single Device or All Devices.
4. If you would like the alert to apply to a specific group, select the group here.
5. Add A Recipient, click add recipient button, select recipient from list. If no recipient, you can add one via contacts button.
6. Start Time and End Time you would like alert to be active. The default is 24/7.
7. Center Radius On A Device. Select a device to auto center the radius on a device. If you select this option you will not be able to grab and move the radius on the map.
8. Set The Radius. Radius size can be set either in feet or meters.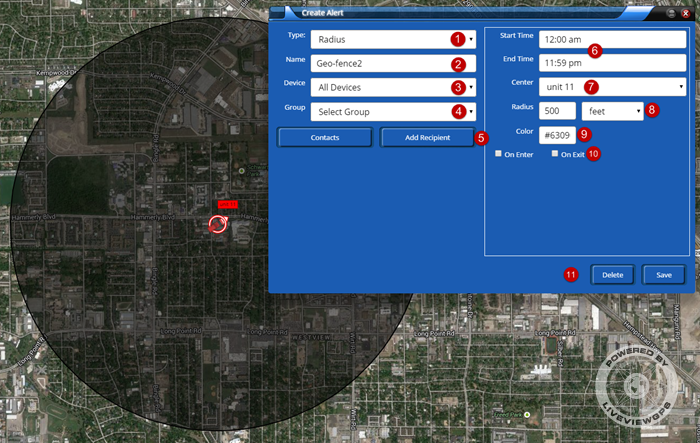 Position Your Radius Alert. Using your mouse, left click and hold to move the radius alert to your desired position. To make the radius bigger or smaller, use the Radius size option in the create alert window.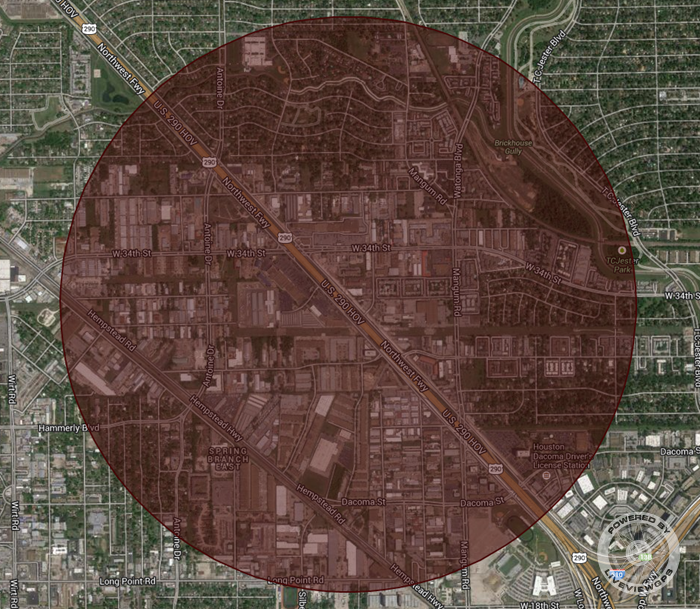 Usability Hint: You can minimize the Create Alert and Alert Windows to make setting up your radius easier. Once you have completed setting the radius, click the bottom of the task bar to maximize and bring the "Create Alert" window back on screen.
9. You can choose the color of the radius as it appears on screen.
10. Set the Alert Parameter by checking the box. Either On Enter, On Exit, or both.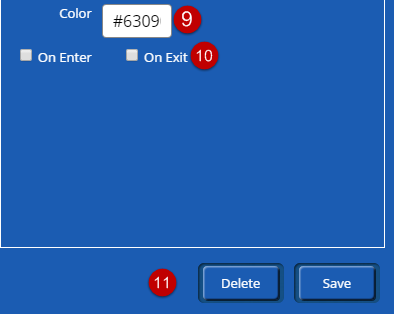 11. Be Sure To Save Your Alert.
If you if you need further assistance, please e-mail: support@liveviewgps.com.