LiveViewGPS

GPS Tracking - GPS Trackers
- You Can Trust

LiveView GPS tracking can help you affordably manage your company's vehicles, protect business and personal property, monitor/locate your assets, even keep a vigilant watch over a teen driver. We provide our clients with reliable and effective cutting edge GPS trackers and systems, which thousands of businesses, consumers, government and law enforcement agencies trust.

Our comprehensive family of cost-effective tracking solutions utilizes some of the most advanced GPS tracking technologies available to keep you in touch, without interruption. Web management interfaces are easy to use, high-resolution image mapping is standard, and built-in features include live & real-time position updates, instant alert notifications, historical playback, customizable reporting, and more.

For those who need tracking systems that can provide detailed reports, accurate position updates, effective results, and more, our GPS tracking systems are the ideal solution.
Live And Real-Time GPS Tracking Systems
Each LiveView GPS tracking device is designed and tested to work right out of the box, from one of our powerful back-end web-based GPS platforms. All of our GPS tracking devices are government and network certified; laboratory tested - no additional software is required.
Whether your needs are consumer or commercial based, personal or business related - our GPS devices are a cost-effective solution. With our GPS vehicle tracking devices, you'll receive exceptional value and unparalleled service.
---
GPS Tracking For Business Vehicles & Assets
---
Live Vehicle Tracking System For Business Use. Live Vehicle Fleet Tracking: Live Trac® GPS Tracking Platform - From $29.95 a month.
Live GPS Vehicle Tracking with 5 or 10-second position updates! See current vehicle data: speed, the direction of travel, ignition status, watch your vehicles move on your screen turn by turn... 90-day comprehensive historical playback, start/stop reporting, idle times, speed, zone alerts, idle alerts, maintenance alerts and more.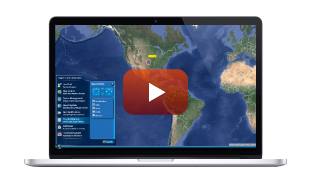 ---
Real-Time GPS Tracking. The Flash Trac GPS Tracking Platform. $14.95 a month.
The Flash Trac platform provides comprehensive real-time GPS tracking for businesses seeking powerful telematics monitoring at very affordable price with no contracts. Sixty second tracking is standard, monitors and alerts to harsh driving events, landmark alerts, and more. Optional real-time posted speed alerts available with Speed Gauge Safety Center Integration. Driver ID with key FOB integration is also available on select Flash Trac devices.

Flash Trac OBD - plug and play, GPS tracker, for passenger cars and light duty trucks manufactured after 1996.

Flash Trac HW- hardwired, 4G LTE GPS tracker, can be used on all vehicles.

Flash Trac HW5- hardwired, 4G LTE CATM1 Affordable GPS tracker, can be used on all vehicles.
---
Increase Business Productivity & Efficiency
For business users small or large our enterprise level tracking interface is feature rich and extremely easy to use. You'll receive comprehensive reports to more effectively manage your organization. Information that you will use to reduce and eliminate "hidden" expenses. Expenses and costs that will have a dollar for dollar impact to your bottom line. From asset tracking to GPS fleet tracking, we will provide you with definitive answers to efficiently and effectively manage your business.
Acquire, Measure & Evaluate Employee Driving Behavior And Vehicle Operation Data, To Increase Productivity And Boost Profitability.

LiveViewGPS sets itself apart from other GPS tracking companies by offering a selection of uniquely different back-end software systems. We've learned that one size does not fit all. Give us the opportunity to guide you to a LiveViewGPS tracking solution that fits your specific need whether its based on software or device features. We promise to provide you with value-driven solutions that you can trust.
---
GPS Equipment & Asset Tracking - From $12 a month.
Affordable asset tracking for your powered and non-powered equipment. We can help you track the locations of your expensive job-site equipment for both management and billing purposes.

Our selection of GPS asset trackers include both 4G LTE asset trackers and satellite-only based solutions.
4G LTE Based Asset Trackers
Battery Powered Asset Tracker: Battery Asset Tracker
Asset Tracker For Powered Equipment: Asset Tracking Powered Equipment

Satellite Based Asset Trackers
Iridium Satellite Based Asset Tracking:
Locate On Demand Anywhere In The World Solar Powered Asset Tracker
Globalstar Satellite Based Asset Tracking:
SmartOne C GPS Asset Tracker
Globalstar Satellite Based Asset Tracking:
SmartOne Solar GPS Asset Tracker
---
GPS Tracking For Personal Use
---
Monitor Your Teen Driver, Protect Your Family Members Who Drive, Recover Your Stolen Vehicle.
GPS Tracking Devices For Personal Vehicles:
Explore The Flash Trac OBDII Plug & Play Vehicle Tracker, or, Flash Trac HW5 Hardwired Vehicle Tracker, (real-time tracking)

GPS Tracking Devices
Live Trac PT-8100 - Live GPS Tracker - Battery Powered.
PT-8100- 4G LTE Personal Tracker w/Panic Button.
Parents Of Teen Drivers
Watch Our Teen Driving & GPS Tracking Video


---
Questions? Call Us - (888) 544-0494
---
GPS
TRACKING FOR VEHICLES, CARS & AUTOS
PROFESSIONAL
& PERSONAL GPS TRACKING
GPS
TRACKING FEATURES & BENEFITS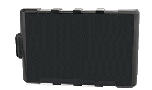 Realtime Hardwired GPS Tracker
60 Second Updates
Sale: $89.95

Live Trac PT-8100
10s updates
Unlimited use - $29.95 month
Sale: $99.95
Live PT-8100
| | |
| --- | --- |
| | Live Trac PT-8100 Pro Plus |
| | |
| --- | --- |
| | Satellite Asset Tracker - SmartOne C |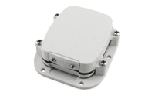 All Satellite GPS Tracker, for assets, equipment and vehicles in remote areas outside of cellular networks.
Sale: $149.00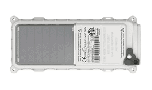 Solar Satellite GPS Tracker, for assets, equipment and vehicles in remote areas outside of cellular networks.
Sale: $299.00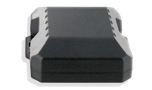 10 Second Tracking
Hardwired Vehicle Tracker
Sale: $239.00
$1 PER DAY UNLMTD USE!