Vehicle Tracking

Home » GPS TRACKING FOR VEHICLES, CARS & AUTOS » VEHICLE TRACKING

At Live View GPS we offer our clients a variety of industry leading GPS tracking solutions on the market today. Our GPS vehicle tracking systems have helped thousands of business owners experience dramatic increases in their bottom line profits. Armed with the robust information that GPS vehicle tracking devices like the RTV5 provide, business owners and operators are able to clearly quantify the strengths and weaknesses of their vehicle fleet and use that information to empower and motivate employees to raise the bar on productivity.
HARDWIRED VEHICLE TRACKING DEVICES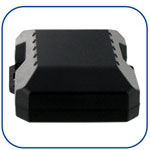 G5 Live Trac
Hardware Cost: $239.99
Monthly Service: $29.95
Updates: Every 10s
Mobile/Desktop Access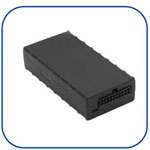 RTV5 Live Trac
Hardware Cost: $239.00
Monthly Service: $29.95
Updates: Every 10s
Iphone/Droid App Available
Did you know that employees who spend time in a company vehicle are 100 times less likely to waste time when they know that their performance is being tracked? Those same employees are also ten times less likely to put company property at risk through aggressive driving, including speeding, when they know that their employer could be watching.
With real time GPS vehicle tracking software from Live View GPS you will be able to react to situations on the fly. Whether a change order stops a delivery en-route or a newly requested pick up spurs the closest vehicle into action, countless hours and unnecessary fuel expenditures will be avoided by having the information you need at your fingertips.
Imagine a GPS fleet tracking device that alerts you when your vehicles start/stop, stray from normal delivery routes, are left to idle for long periods of time, or simply sit parked when they should be back out on the road.
With GPS vehicle tracking systems from Live View GPS you can quickly and easily access detailed vehicle driving history for up to 90 days with the push of a button.
The question isn't how you can afford to add a vehicle tracking system to your fleet, the question is how can you afford not to? For roughly $1 per day per vehicle your business is about to get a whole lot better. We always would recommend a hardwired device, like the ones below for vehicle tracking whenever possible.
The GPS tracking hardware in the below section are hard-wired systems, meaning they are semi-permanently installed into your vehicle(s). The benefits for using a hardwired system is that once installed, no further maintenance is required.
Or, You Can Always Contact a GPS expert at Live View GPS today: 1-888-544-0494
GPS
TRACKING FOR VEHICLES, CARS & AUTOS
PROFESSIONAL
& PERSONAL GPS TRACKING
GPS
TRACKING FEATURES & BENEFITS