GPS Car Tracking

Home » GPS TRACKING FOR VEHICLES, CARS & AUTOS » GPS CAR TRACKING

Are GPS Car Tracking Systems and Devices difficult to use?
The short answer is no. They are very easy to use. While GPS Car Tracking Systems and Devices do take advantage of some incredibly advanced technologies, the systems have been created with the user in mind. From plug and play installation to an intuitive user interface that you can access from any computer with internet access, it doesn't get much easier than this.
What is the difference between a real time and passive GPS Car Tracking System?
A real time GPS Car Tracking System tracks and reports vehicle location information as often as every 5 seconds. This allows you to log onto a web based reporting systems and actually view the location, speed and direction of every vehicle in your fleet as well as a host of other features such as remote ignition and door lock control. Passive GPS car trackers  on the other hand simply store location information which can then be easily retrieved once the vehicle returns to it's base location.
Can I turn my employees cell phone into a GPS car tracking device?
We would not recommend it! Cellphones can be turned on and off at will - whereas GPS tracking for cars cannot easily be turn off. A cellphone will burn through battery fast if the GPS chipset is left on and working all the time. Cellphones are not as accurate as dedicated gps car tracking hardware devices.
What are the key questions I should consider when evaluating which GPS Car Tracking Systems and Devices are right for me?
How many vehicles will you be tracking?
Over what size area do your vehicles typically travel?
How long do your vehicles spend on the road before returning to their base?
Would dispatchers benefit from live vehicle location information?
Do you suspect drivers of less than optimal use of company time and fuel?
Would you like to get a better understanding of who your best and worst performing drivers are?
Do you think your business would benefit by drivers being openly accountable for their performance?
Would your drivers benefit from on-board navigation, instantly receiving and responding to messages from the office?
GPS CAR TRACKING DEVICES: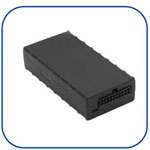 RTV5 Live Trac
Hardware Cost: $239.00
Monthly Service: $29.95
Updates: Every 10 seconds
Iphone/Droid App Available
These are just a few of the questions that you should consider when choosing a GPS Car Tracking System. Contact a professional at Live View GPS today for expert advice on which GPS car tracking device is right for you. 1-888-544-0494
GPS
TRACKING FOR VEHICLES, CARS & AUTOS
PROFESSIONAL
& PERSONAL GPS TRACKING
GPS
TRACKING FEATURES & BENEFITS