Contact Us

General Inquiries: info@liveviewgps.com

Contact Our Sales Team - Sales Contact Form

Technical Support - support@liveviewgps.com
Billing Questions - billing@liveviewgps.com



Monday Through Friday - From 7 am - 5 pm PST.




29021 Ave Sherman STE 103
Valencia, CA 91355
Toll Free: 1-888-544-0494
Direct: 661-294-6805
Fax: 800-557-4314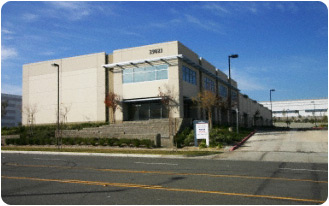 LiveViewGPS, Inc. located in Southern California, is a Location Based Service Company (LBS). We provide wireless location products and services for businesses, law enforcement and family safety. Our GPS tracking devices include vehicle and fleet-tracking systems, asset trackers, trailer tracking systems, surveillance monitoring tools, people tracking devices and GPS asset protection equipment.
From detailed reports to accurate position updates, our GPS tracking systems provide our clients with the effective tracking solution for their needs. Our clients include numerous federal, state and local government agencies, Fortune 100 and 500 corporations, as well as numerous privately held companies throughout the United States and abroad.
Whether your needs are commercial or consumer based contact us today and let us show you what LiveViewGPS can do for you.
Company Philosophy & Core Values
---

We believe in conducting our business the old fashioned way, where a person's word actually means something. We believe in "Doing the right thing, knowing that nobody's going to know whether we did it or not".

We believe in providing our clients with "more" in use value than what is given to us in cash value. We will provide products, services and support that are efficient, effective and exceed our client's expectations.

We are not arrogant, nor do we treat others differently from how we would want to be treated. Instead, we carry ourselves with a quiet confidence; we believe that, in the long run, our character will speak for itself. No matter what happens, we are always respectful of everyone.

We believe in, "Not putting off things until tomorrow, which can be done today". Working hard and putting in the extra effort to get things done. Operational excellence is a daily goal, looking for improvement in all that we do, making ourselves more efficient. We will never settle for "good enough", because good is the enemy of great.
GPS
TRACKING FOR VEHICLES, CARS & AUTOS
PROFESSIONAL
& PERSONAL GPS TRACKING
GPS
TRACKING FEATURES & BENEFITS