Visit www.LiveViewGPS.com And Choose The "Activate" Link At The Top Right Of The Site.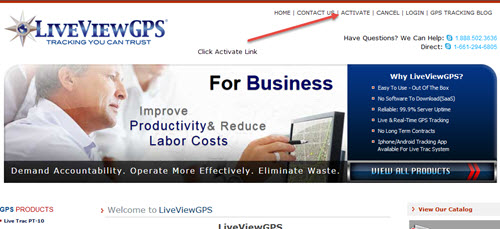 Select The "PT-10" Link and complete the secure activation form.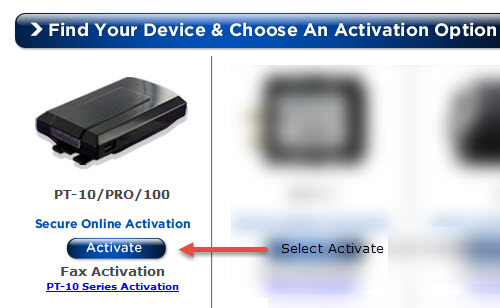 Activations are done Monday - Friday from 7 am - 4 pm PST. Once your activation order has been processed we will email you your username/password and URL for login. The entire process can take between 1 - 3 hours.
All activations are billed on a pro-rated term for the current month of service. We will auto-bill you on the first of every month. If you wish to cancel, please submit your cancellation request to us no later than the 25th day of the month you wish to discontinue service. A service cancellation form is available
here
.