What's in the box?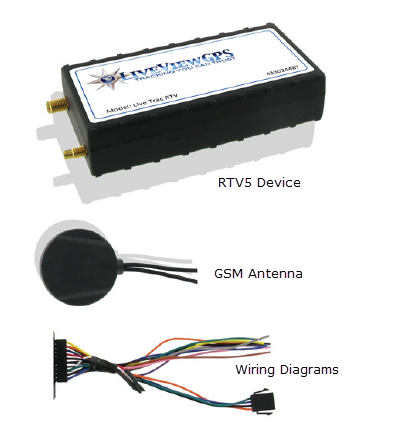 ---
Be sure to activate your RTV5 prior to installation: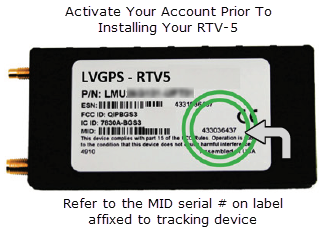 ---
Connect the two antenna cables and wiring harness into the RTV5.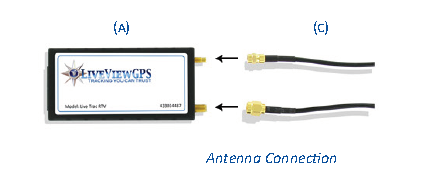 ---
Place the antenna uder the dash above the instrument cluster, the adhesive side of the antenna must be facing the sky, (up).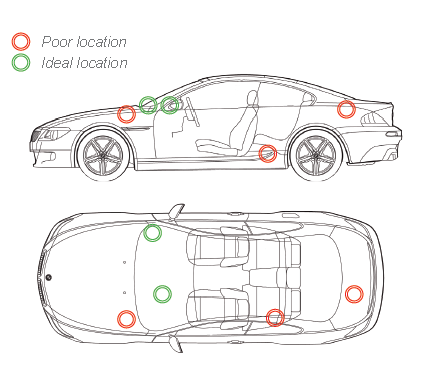 A good placement of the antenna will yield a minimum of seven satellites.
Run the antenna cable along the side of the dash at the door hinge and place the RTV5 under the dash. We recommend the use of a zip-tie to secure the RTV5 under the dash.
Take the vehicle out for a quick drive once installation and activation have been completed. This will force the vehicle to transmit and update its location, which will assist in the RTV5's first data transmission.
We are here to assist, if you need help, please e-mail: Support@LiveViewGPS.com . Please check your activation email for additional support contact information.