The RTV5 is capable of integating with most Garmin Nuvi and Dezl Navigation devices.
When paired with the RTV5 you can message between the LiveViewGPS map portal and any of your connected Garmin devices. You will also have the ability to send destinations from the LiveViewGPS web portal to devices in the field.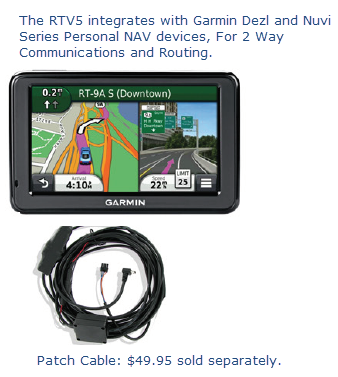 We are here to assist, if you need help, please e-mail: Support@LiveViewGPS.com . Please check your activation email for additional support contact information.