MyShield PERS

mySHIELD™ Mobile Personal Emergency Response System
According to information from the Alzheimer's Association, an estimated 60 percent of patients suffering from this and other forms of dementia will, at some point, wander away from their homes. More than 2,000 children in America alone stray from their designated adults each day, some to a greater degree than others. The Centers for Disease Control and Prevention report about 15 percent of children and adolescents have some form of developmental disorder while the National Institute of Mental Health notes 1 in 25 adults and 1 in 5 children develop potentially debilitating mental conditions.
What do all these individuals have in common? They're all considered at high risk for becoming victims of circumstance. Dangers range from extreme cold or heat to malicious people with numerous other threats lurking in between. Despite the most vigilant efforts of parents and caregivers, no one is infallible. In a split second, elderly parents, curious youngsters, schizophrenia patients, autistic teens and a vast array of other vulnerable loved ones can seemingly disappear without a trace. In many cases, they don't realize they're lost or can't explain their situation to the proper authorities.
mySHIELD™ is a mobile personal emergency response solution designed to enhance the safety of lone workers, the elderly, and other at risk groups. Featuring a small form factor, wireless cellular connectivity (Verizon Network), lanyard or clip-on capabilities, mySHIELD™ provides 24/7/365 live two-way access to a live operator via a one-touch panic button.
A Revolution in the Personal Mobile Security Industry
At Live View GPS, we decided to find a solution; as a result, the mySHIELD™ Mobile Personal Emergency Response System was born. We've created a two-part system consisting of web-based tracking and wireless communication to provide full protection for potentially vulnerable individuals no matter the situation. mySHIELD™ offers a number of personal emergency response features, including:
Two-way voice communication with a live operator: Press the call button, and the user is granted immediate access to one of our live agents.


24/7/365 service: Danger doesn't take a reprieve for holidays or after typical business hours, and neither do we. Our team is always on standby.


Variable device location alerts: You can find out where your loved one is every two hours, at will or anytime the panic button is pressed.


Emergency monitoring center connectivity: Our operators are able to place an emergency call to mySHIELD™ devices in the event wearers are unable to respond.


Covert functionality: Whether due to a medical crisis or an abduction, we understand users may not be able to carry on a two-sided conversation. In situations like these, wearers can discreetly press the call button. Our trained emergency response operators will listen in on the situation and determine the appropriate course of action.


Web-based device location: Anytime you're concerned about your loved one, you can locate the device online and track its movements.


Text and email notifications: You can choose to be alerted via text message or email if the panic button has been pressed, when your loved one roams more than 300 feet from home base or returns to the vicinity, whenever battery status changes, when recharging is initiated or completed and at times when the device has been left on its docking station for more than 18 hours.
All these features come in the form of a compact device measuring 2.4" H x 1.7" W x 0.7" D and weighing only 1.9 ounces. Our personal GPS tracking and emergency response device is housed in a durable, water resistant, IPX7-certified shell. It can be worn on a lanyard, wristband or belt clip, all of which are included with your purchase. The mySHIELD™ system operates on a Carrier grade infrastructure, ensuring optimum reliability.
Additional Applications
The mySHIELD™ system was designed with all at-risk individuals in mind. While it's an effective tool for keeping children, the elderly and other potentially vulnerable loved ones safe from harm, it's also the perfect personal GPS tracking device for business use. When you send members of your team out on their own for company business, you could be inadvertently sending them directly into the path of danger. Anyone forced to venture out alone could potentially be susceptible to violent crimes and medical emergencies. This applies to:
Real Estate Agents


Local Delivery Drivers


Logistics Personnel


In-Home Caregivers


Traveling Nurses


Physical and Occupational Therapists


Event Coordinators


On-Site Consultants


Insurance Agents


Sales Staff Members
Protect your employees by providing them continual access to our emergency response operators. You'll also be giving yourself greater peace of mind by being able to make sure they're safe in the event they fail to return to home base or report to you as expected. With our personal emergency response system, they can communicate with our operators or have them listen covertly and alert any necessary authorities. You can locate your personnel in real time, get emails and texts when they leave or return to home base, have our agents call employees' devices if you think there's cause for concern and be alerted if an emergency does arise.
mySHIELD™: For Elderly Persons & Those Suffering From Alzheimer's Disease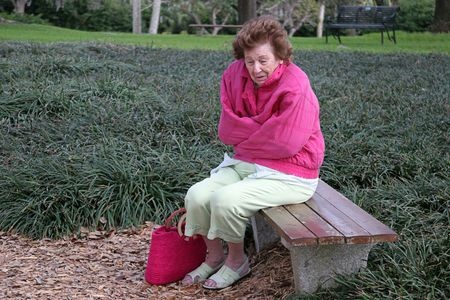 For Family Safety - Children, Teens, Loved Ones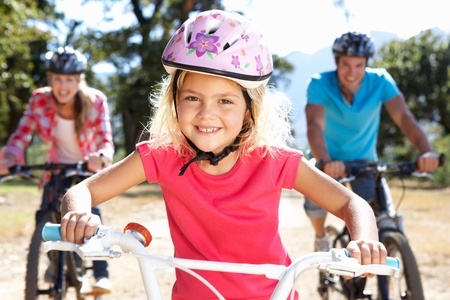 For Business: Protect Your Employees - Lone Workers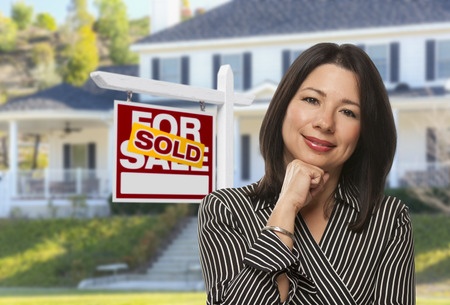 How Does it Work?
The mySHIELD™ personal emergency response system is powered by a rechargeable lithium ion battery lasting up to four days between charges. Our device comes with a multi-functional docking station designed to act as both a charger and a home base beacon. A smaller travel charger is also provided. SAR compliant as well as Verizon and FCC certified, our personal emergency response device connects with our agents via the Verizon wireless network while location tracking is carried out through AFLT GPS and A-GPS. Both are well-known in our industry for signal enhancement and greater real-time tracking capability.
Device Activation and Account Setup
We've provided a couple different options for you when it comes to getting started with our personal emergency response system. While online setup and activation is the easiest and fastest method, fax service is also available. First, you'll need to select the mySHIELD™ PERS device from our list of choices and click the activate button. If you've chosen to fax us your information, a printable version of our forms will be provided.
You'll need to enter general information about yourself as well as your billing information for your monthly service plan. Then, you'll need to give us some details about the loved one or employee who will be wearing the personal GPS tracking device. We ask for a great deal of knowledge about the person you're protecting, such as physical description, contact information and address. You can also provide details about the individual's personal or company vehicle. Should the need arise, we'll pass all this along to the necessary emergency response teams.
You can activate more than one device during the setup process, providing separate sets of information for each device wearer. You can also add additional devices to your account in the future. If, at any time, you encounter a problem, feel free to contact a member of our support staff at 1 (888) 544-0494 or (661) 294-6805 for assistance. 
Don't Leave Anything to Chance
Almost all parents know the heart-wrenching feeling of losing sight of their children. Many find them only a few feet away, but not all are fortunate enough to experience the ragged sigh of relief mere moments later. If your child or an adult in your charge isn't able to communicate on the same level as others, you're probably well aware of what might happen should he or she become lost in a crowd. Those responsible for the care of a dementia patient have likely been awakened by an odd sound or inexplicable sense of dread in the middle of the night, only to discover their loved one wandered away from home.
With our mySHIELD™ personal emergency response system, you can easily pull up the device's location online and track its movements in less time than it would take to place a call and have authorities sent to your location. If need be, our agents can call your loved one's device and attempt to communicate with him or her. For those times when you're not with your teen, elderly parent or other person in your care, you'll be notified anytime he or she roams more than 300 feet from the device's charger.
Numerous employers have sent members of their staff out alone and never heard from them again. An unsuspecting in-home nurse could be met by an unfortunate twist of fate at the hands of a disillusioned patient. A repair technician might venture out on a late-night emergency call and succumb to a diabetic episode. In either case, there wouldn't be enough time to fumble around for a phone, dial 911 and explain the problem to a dispatcher, but there might be enough time to press the panic button on a personal emergency response device.
One of our operators would listened quietly to the situation at hand. From there, law enforcement officials and emergency medical personnel would be contacted. Your employee's information would be forwarded, along with a description of his or her vehicle, and the device's personal GPS tracking system would be tapped into, giving authorities its current location.
Features:
Two-way voice communication with a live agent
Web-based to manage and locate devices as well as provide alerts and notifications
Live Operator Connect Available 24/7/365
Battery Life 3-4 Days
Included Docking Station - acts as a charger and a home beacon
Device location available on demand, every 2 hours, or when panic button pressed
Built on Carrier grade infrastructure, providing "always on" reliability and uptime
Monitoring center can place emergency call to the device even if the wearer is unable to respond
mySHIELD™ Available Text/Email Event Alerts:
Panic Button Pressed
Exit Home Base Station Range (300')
Enter Home Base Station Range
Critical Battery
Low Battery
Recharge Begin/End
Battery Full
Device Left On Charger (Reports after 18 hrs)
Specifications:
Size: 2.4" (H), x 1.7"(W), x 0.7" (D)
Weight: 1.9 ounces
Environmental: Durable waterproof shell that is splash and rain resistant, IPX7 certified
Power: Rechargeable lithium ion battery
Location Technology: AFLT GPS and A-GPS
Network: Verizon® Wireless Network
Certification: Verizon and FCC certified
Safety: SAR compliant
Call Live View GPS at either of the numbers listed above or send us an email via the links provided on our "contact us" page. Learn more about our mySHIELD™ personal emergency response system and how it can help keep your family or employees safe.
Have A Question About "mySHIELD™ Mobile Personal Emergency Response Device" ?
Please enter your contact information so we can respond to your question
3 Previous Questions
GPS
TRACKING FOR VEHICLES, CARS & AUTOS
PROFESSIONAL
& PERSONAL GPS TRACKING
GPS
TRACKING FEATURES & BENEFITS